Telescopic Access Bridge M-series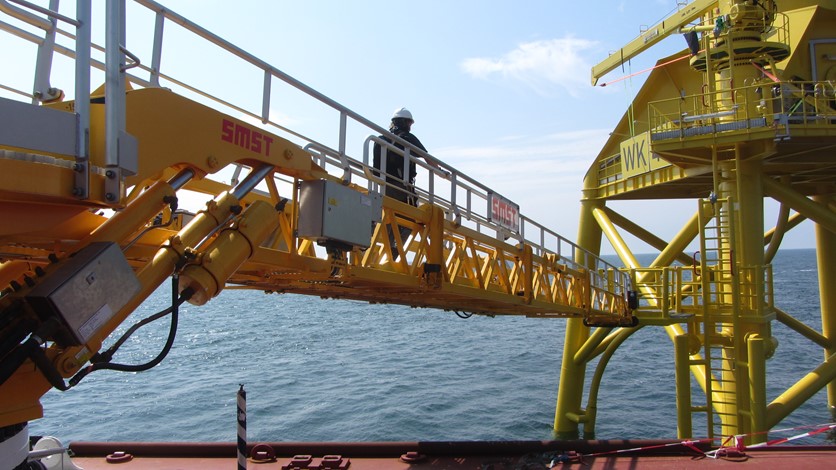 SMST provides a wide range of gangways, Telescopic Access Bridges (TAB), for safe and easy transfer of personnel and cargo to and from offshore structures. The Telescopic Access Bridge M-series is a modular walk-to-work solution that is available for purchase or rent.

The modular access bridge with active motion compensation is suitable for a variety of vessels and operational situations. It is of compact design, easy to transport, can be mobilized quickly in one lift and has a large operational window. The system can be operated by the vessel's crew, does not need large generators and is inexpensive to operate. Due to these key assets, SMST's access system M series has gained a lot of interest from multiple offshore operators. 

The M series is part of a range of four types of access bridge systems offered by SMST. These include the S, M, L and XL series, which vary in length from 4m up to 58m and can be active or passive motion controlled. The S, M and L are primarily developed for walk-to-work applications and the L and XL are more suitable for long-term connections between offshore structures and accommodation service vessels. All the systems can be deployed for cargo handling and are available for purchase or rent.
Please contact us for more information.
« Back to overview