Spooling Winch Container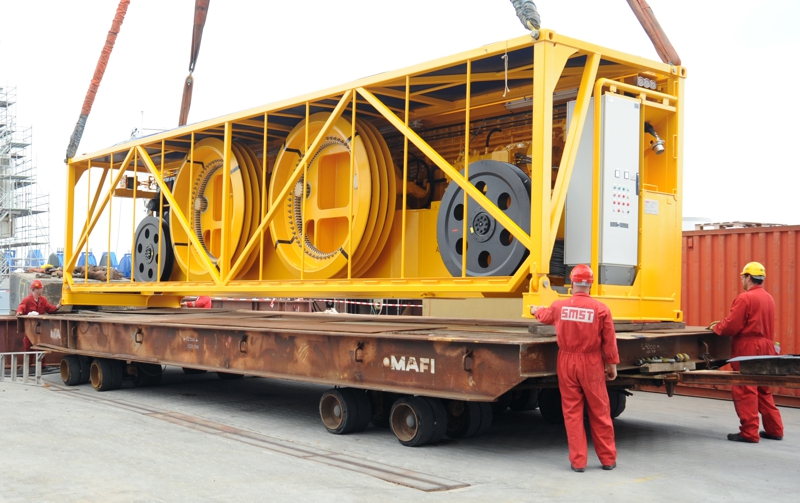 SMST has delivered a Spooling Winch Container for Fujian Huisman Steel Manufacturing Co. Ltd. in China. The Spooling Winch is used for the installation of steel wires with a maximum wire diameter of 120mm on a cable drum for cranes and winches.

The Spooling Winch Container consists of the following main parts:
40' container
Traction winch
Hydraulic system
Electrical control cabinet
Auxiliary winch
Please contact us for more information.
« Back to overview