Gangways Rental
Rentals for short- and long-term projects
Smart design has resulted in lightweight bridges and low power consumption. SMST provides two types of gangways for rental. This includes the sizes M and L1. The gangways can be equipped for cargo handling. Safe and efficient transfer of cargo can be done via a lifting winch on the bridge tip, cargo travel system or cargo transporter.
Worldwide rental services
Our gangways can be rented all over the world. With our fleet of 11 rental units we ensure delivery on time.
Specifications gangways rental
RANGE
SIZE M
  SIZE L1
LENGTH
13-21m

L1: 15-25m                          

 

Bridge width
600mm
900mm
MOTION CONTROL
Passive/Active
Motion Compensation
Passive Motion Compensation/Active approach
VESSEL TYPE
Various vessels, incl. Walk-to-Work vessels
Accommodation units, Walk-to-Work vessels
APPLICATION
General support, offshore windfarms
Crew transfer
and utilities supply
CARGO HANDLING OPTIONS
 
 
LIFTING WINCH
300kg

L1: 1000kg

CARGO TRANSPORTER
n/a
650kg

The SMST modular gangway M- and L-series are suitable for a variety of vessels and operational situations. The bridges have a small footprint, are transportable by normal container truck, can be mobilized quickly worldwide in one lift and can be operational in only 1 day. The system are remotely controlled by vessel's crew, don't need large generators and are inexpensive to operate.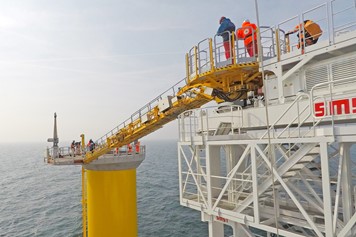 Modular Setup
Since jobs and vessels vary all the time, SMST offers flexibility by developing Telescopic Access Bridges consisting of modular components, suitable for all possible operational conditions. 
The modular setup of our gangway systems enables setting up a TAB that meets all project-specific requirements. Working on various heights is possible by means of the SMST stacking modules and Height Adjustment System. The Telescopic Access Bridges are part of the package of offshore systems that SMST offers for rent.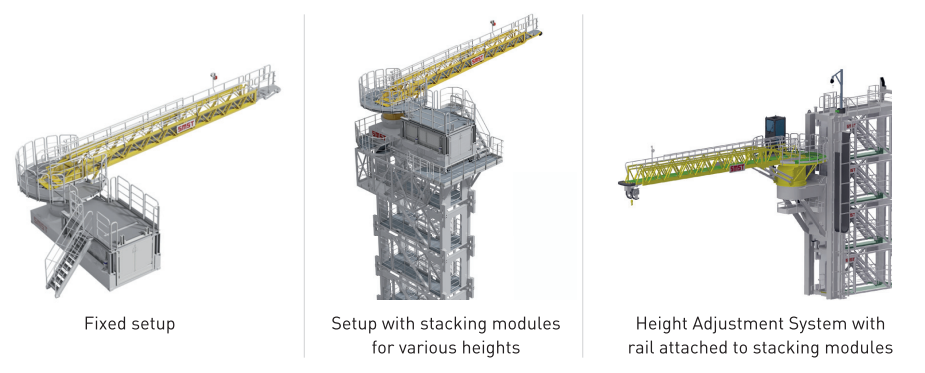 SMST has a proven track record for W2W campaigns and due to the flexible and modular setup a fast and reliable process is guaranteed. Even in the most challenging waters SMST is 'the bridge' for safe and reliable transfer of personnel and cargo. 
Contact our Sales team to find out more about the possibilities of the system and the availability of the fleet.
Request a rental quote
« Back to overview