SMST successfully installs TAB-M on Van Oord Aeolus
17/07/2017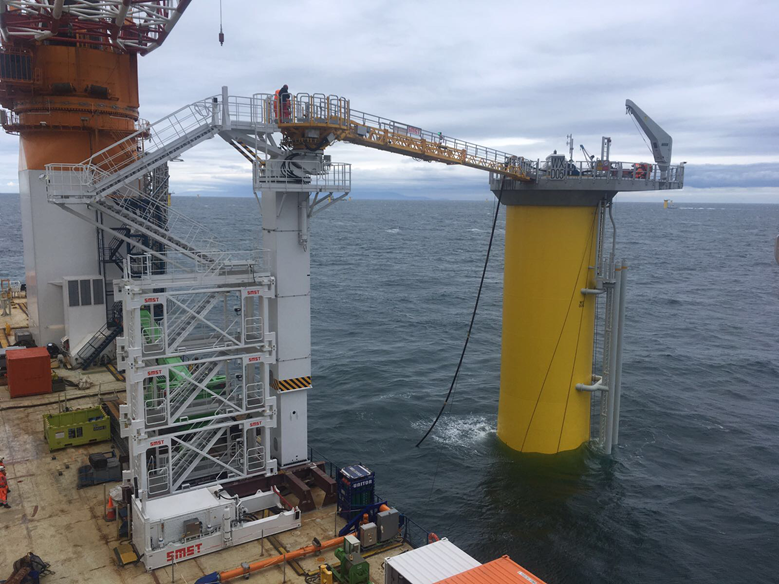 SMST's Telescopic Access Bridge M Serie including flatrack and telescopic pedestal elevator system is successfully installed on Van Oord's offshore installation vessel, Aeolus. The installation vessel Aeolus is working at the Walney Extension offshore wind farm in the UK.
The first landing took place on Saturday 24th June, after a short installation period of 3.5 days. From the start, the vessels crane operators and lifting supervisors have been operating the gangway after being prepared by theoretical and practical training sessions given by onboard SMST personnel. According to one operator: "Great system, practice makes perfect". During the first connections to the transfer pieces there was a significant wave height of approx. one meter with wind speeds up to 20 m/s.
The use of a compensated gangway is necessary since most of the Transition Piece installations will be done floating in DP2 mode. The high tide differences on the Walney Extension project required a telescopic pedestal to be added to the set-up. This enables height compensation of 6 meters.
« Back to overview