SMST's newest rental gangway in operation for Rem Offshore
02/11/2020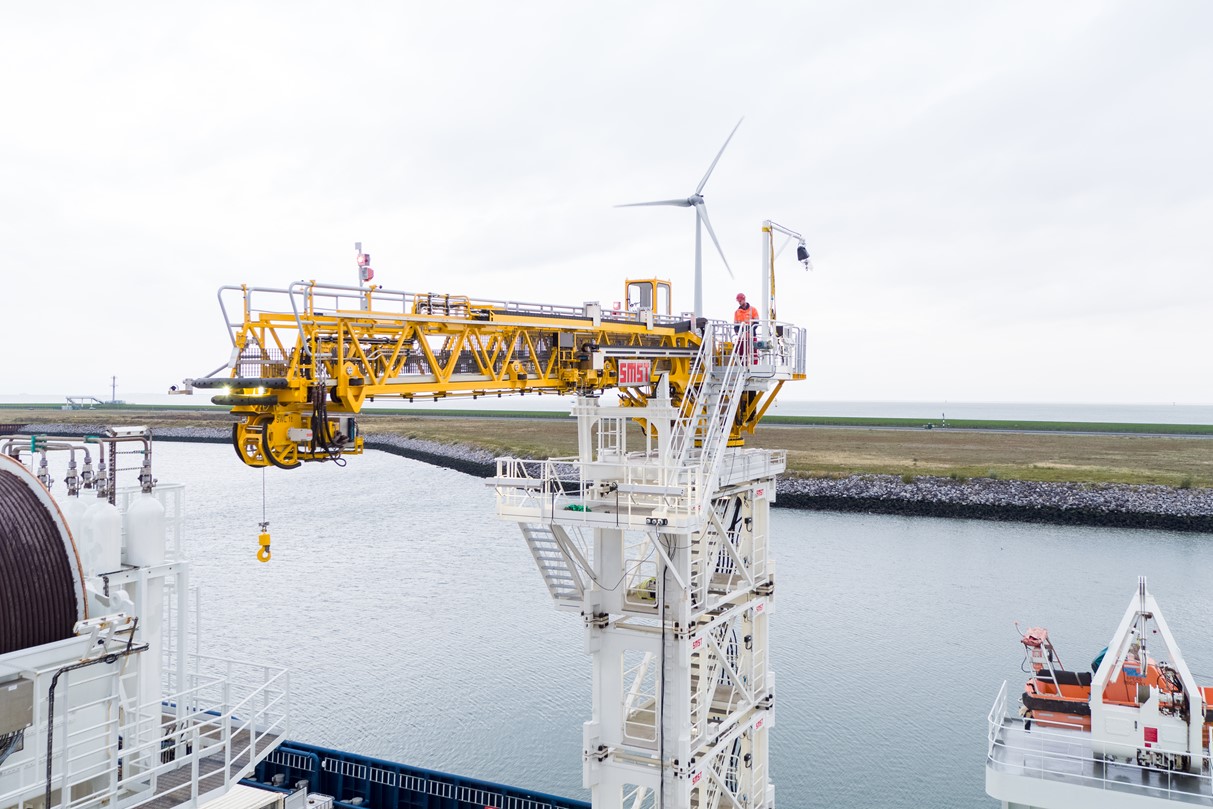 Rem Offshore AS has awarded SMST a rental contract for their newest type of rental gangway, the so-called Telescopic Access Bridge L-Series (TAB-L), including 4 stacking modules for working on height and a lifting winch for cargo handling. The TAB-L has been installed on board of the Rem Inspector, Rem's Construction Subsea Vessel (CSV) that is going to perform windfarm maintenance operations in the Dan Tysk offshore windfarm. Enhanced efficiency of PAX and cargo transfer is guaranteed with the TAB-L gangway.
The Rem Inspector has already experienced working with a gangway from the SMST range. Since April 2019, the Telescopic Access Bridge M-Series (TAB-M) is doing its walk-to-work duties and cargo handling on board the vessel. "We have used the SMST gangway for several campaigns in various wind farms in the North Sea and Baltic Sea. We are pleased to expand our current positive experience and increase the performance at higher wave heights with this new type of gangway", says Thomas Dalsøren, COO at Rem Offshore AS.
After demobilizing the TAB-M, last week the successful mobilization of the TAB-L took place at the port of Eemshaven. This week the construction subsea vessel, chartered by Global Marine, will start its work in the Dan Tysk windfarm located in the North Sea, 70km west of the island of Sylt. The motion compensated gangway will stay on board throughout the coming winter period, increasing the vessel's efficiency by the superior performance of the TAB-L, resulting in maximum utilization of the Rem Inspector.
The TAB-L is the latest addition to SMST's rental fleet. The gangway has a length of 15 up to 25m and has a cargo handling capacity of 1t via a lifting winch below the bridge tip. The modular setup of the system ensures maximum operational flexibility. Working on various heights can be done with stacking modules, a proven concept. "By adding this gangway to our rental fleet, we can offer an even higher workability, a greater availability and wider usability of our fleet. Furthermore, the TAB-L is meeting the latest requirements set out in today's tenders in the offshore wind industry", says Jelle Dijk, Sales Manager at SMST.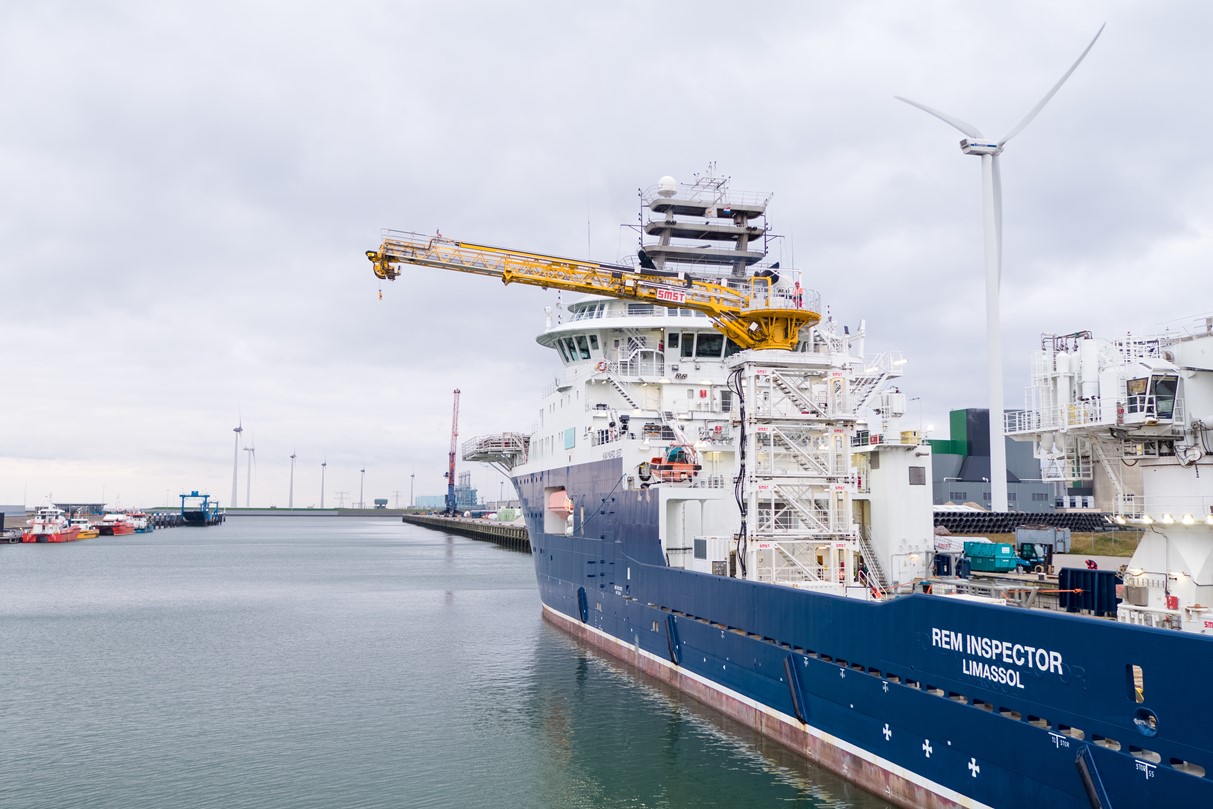 « Back to overview