SMST has been contracted for 3D Motion Compensated Crane by Østensjø Rederi
02/05/2016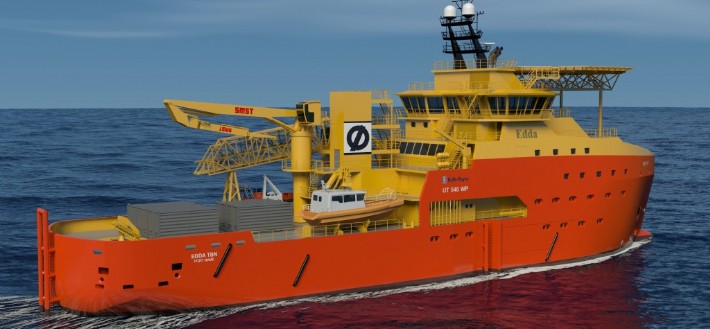 SMST has been awarded a contract for the delivery of a 3D Motion Compensated Crane (MCC) to Spanish shipyard Astilleros Gondan. The crane will be installed on the new Service Operation Vessel (SOV) of Østensjø Rederi that will function as a mothership for wind farm maintenance work.
The Service Operation Vessel, built by Astilleros Gondan, is designed by Rolls-Royce in close cooperation with Østensjø Rederi. In September 2017 the vessel will enter service, from its home base in the United Kingdom. The SOV will be deployed at the Race Bank Wind Farm operated by Dong Energy. Up to 60 persons, of which vessel crew and wind turbines service technicians, can be accommodated on board.

The SMST Motion Compensated Crane is designed to transfer equipment safely to the offshore wind turbine using 3D motion compensation. The crane is able to position the cargo onto the wind turbine or substations, despite movements of the vessel due to waves and current.

The 3D Motion Compensated Crane is part of a wide range of windfarm cargo cranes. SMST can deliver a variety of this crane type up to 10t. To complete the package for Walk to Work and Service Operation Vessels, SMST delivers a wide range of telescopic access bridge for safe transfer of personnel and cargo.
« Back to overview