SMST gangway assists Jacket installation by Olympic Taurus
20/02/2018
Olympic Subsea ASA has rewarded SMST a rental contract for their motion compensated gangway, including stacking modules for working on height. The Telescopic Access Bridge M-Series will be installed on board of Olympics' Multipurpose Offshore Vessel, Olympic Taurus, to assist the Jacket installations in the East Anglia ONE Offshore windfarm. Crossing from vessel to windfarm structure will be safe and easy.
Mobilization of the SMST gangway on the Olympic Taurus takes place at the beginning of March. For a period of about half a year the multipurpose offshore vessel, chartered by Van Oord, will be performing its installation work in the windfarm located in England's North Sea. The project's efficiency for walk to work operations is increased by the continuous access of personnel and cargo provided by SMST's telescopic access bridge.
For operation of the access bridge, a group of Olympic Subsea operators has already been prepared. At the SMST premises in Drachten they successfully passed the theoretical and practical training sessions. After outfitting of the Olympic Taurus, the vessels operators can directly be positioned as qualified bridge operators. 
The SMST modular gangway M-series, which are immediately available for purchase or rent, is suitable for a variety of vessels and operational situations. It has a small footprint, is transportable by normal container truck, can be mobilized quickly in one lift and has a large operational window. The system is remotely controlled by vessel's crew, doesn't need large generators and is inexpensive to operate.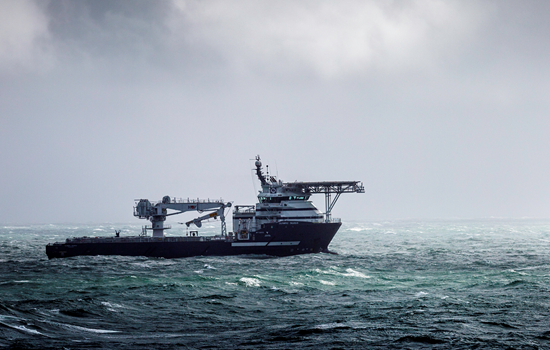 « Back to overview