SMST awarded W2W equipment order for Windkeeper SOVs
27/03/2023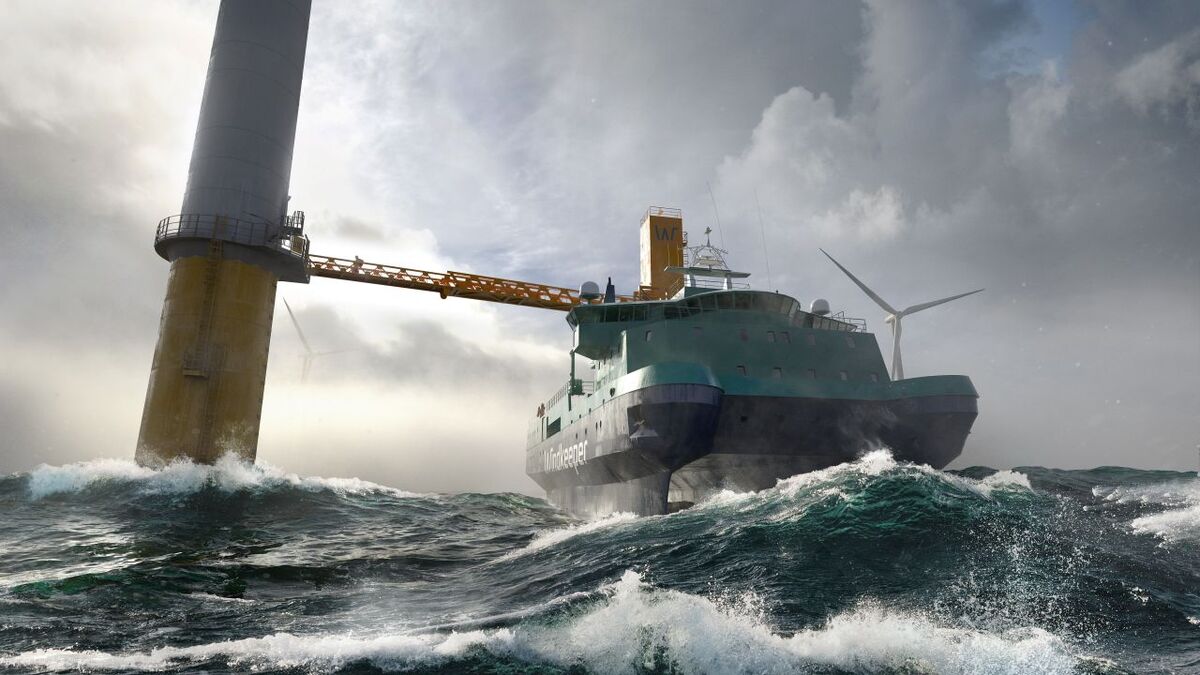 SMST has been awarded a contract by Cemre Shipyard in Turkey for the delivery of two sets of mission equipment for the two newbuild Windkeeper Service Operation Vessels (SOVs) of Norwegian shipowner GC Rieber Shipping. The SMST gangway (Telescopic Access Bridge L-Series) combined with a tower and height adjustment contributes significantly to the high operational performance of the Windkeeper vessels and guarantees safe and comfortable offshore crossing for their technicians.
The newbuild SOVs are based on proven Small Water Area Twin Hull (SWATH) design and offer improved operability. "In a long-term collaboration with Cemre and GC Rieber Shipping, we have developed the optimal solution for walk-to-work and cargo operations with the Windkeeper vessels", says Jelle Dijk, Sales Manager at SMST, "The combination of vessel design and our equipment ensures excellent workability." To increase the operational flexibility, the SMST motion compensated gangway is equipped with a lifting winch for handling cargo up to 4000kg. This combination of walk-to-work and lifting function provides great advantage in terms of saving deck space and weight on board.
"We are pleased to work together with SMST on the Windkeeper projects for GC Rieber", states Süleyman Uzun, Supply Chain Manager at Cemre Shipyard, "All three parties are companies with strong technical capabilities, which has resulted in innovative vessels that will add a great value to the market."
Ørjan Tenden-Vie, Project Manager at GC Rieber Shipping, adds: "With Windkeeper we are aiming to be a substantial and valuable player in the offshore wind industry. We are proud to have strong business partners on board as Cemre and SMST. Their proven equipment and experience supports our ambition."
The first SOV is set for delivery in first quarter 2025; the SMST mission equipment will be installed on board at the end of 2024.  
« Back to overview