Second Taiwanese contract for SMST gangways
17/06/2021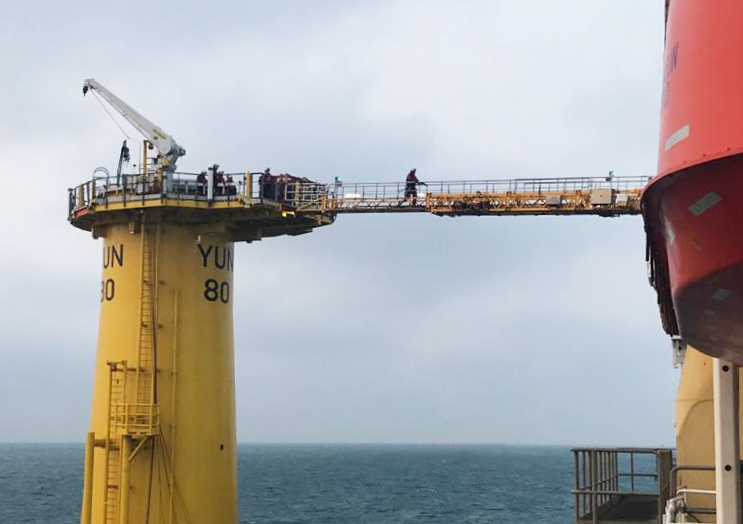 SMST is gaining a firm foothold in Taiwan with its modular gangways and mission equipment. In March, SMST's motion compensated gangway started operations for Jumbo Offshore in the Taiwanese waters on board the Jumbo Javelin. Soon, the delivery of the mission equipment for Ta San Shang Marine (including an access tower with elevator and gangway and a 3D crane) will be a fact.
In March, Jumbo Javelin started installing the first Transition Pieces for its wpd contract for the Yunlin offshore wind farm. With this the go-ahead was given for the technicians to cross the first SMST gangway to operate above the Taiwanese waters. Many safe transfers of Jumbo's crew and cargo have since taken place.
Jumbo Offshore awarded SMST a rental contract for their motion compensated gangway, including stacking modules for working on height. Last year the gangway, the so-called Telescopic Access Bridge M-Series (TAB-M), was installed on board of Jumbo's DP2 Heavy Lift Crane Vessel (HLCV) Jumbo Javelin. The mobilization of the walk-2-work solution in the port of Singapore, in partnership with Huisman Far East Services, was a good example of SMST's worldwide availability and operational support, even in times of worldwide restrictions as a result of COVID-19.
After building up a solid track record in various parts of the world, SMST is proud to be entering the Taiwanese offshore wind market with its modular gangway for both Jumbo and the mission equipment for Ta San Shang Marine (joint venture of MOL and Ta Tong Marine), stated for delivery in Q3-2021. "With our equipment we increase the projects' efficiency by the continuous access of personnel and cargo", says Jelle Dijk, Sales Manager at SMST, "We hugely appreciate the trust we already have from several ship owners, major turbine manufacturers and oil & gas companies in other regions. We are excited with both contracts in Taiwan and feel honored to have the Taiwanese market experience the benefits from our access solutions."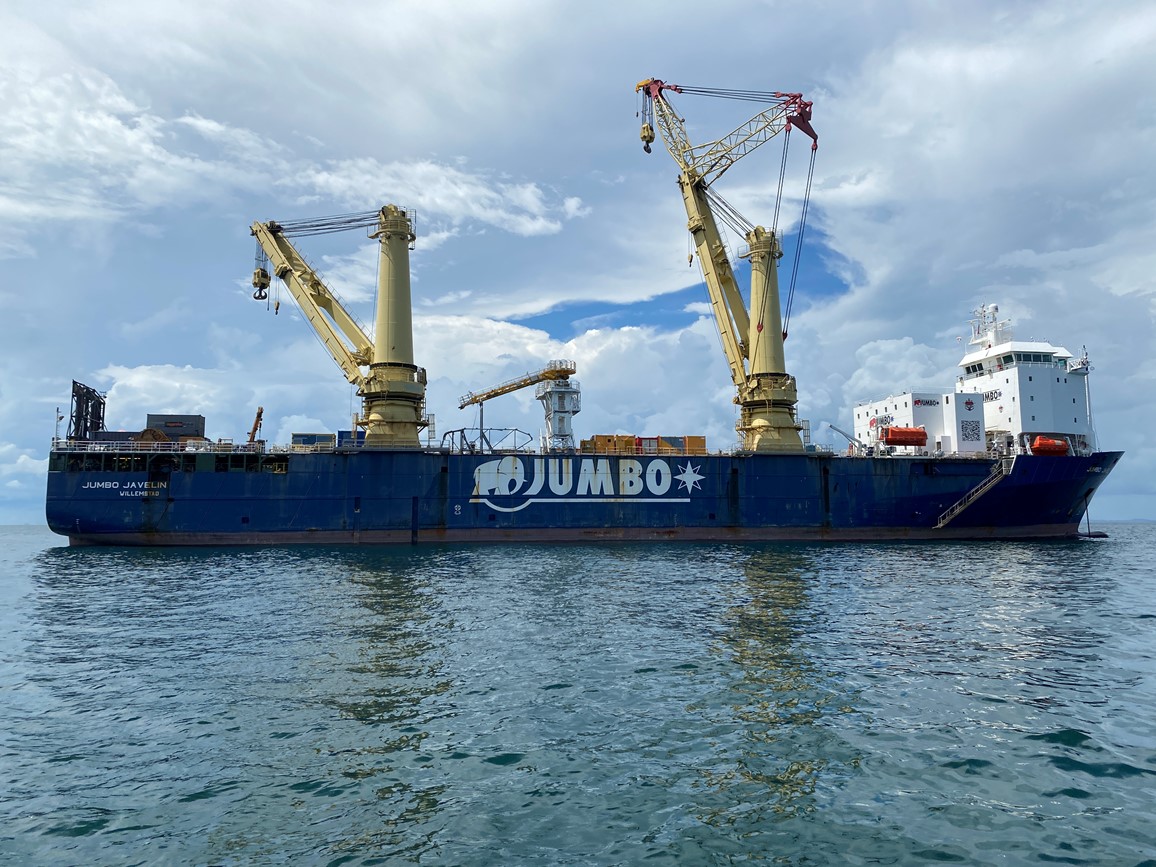 « Back to overview