Safe transfer of Jumbo personnel via SMST gangway
04/12/2017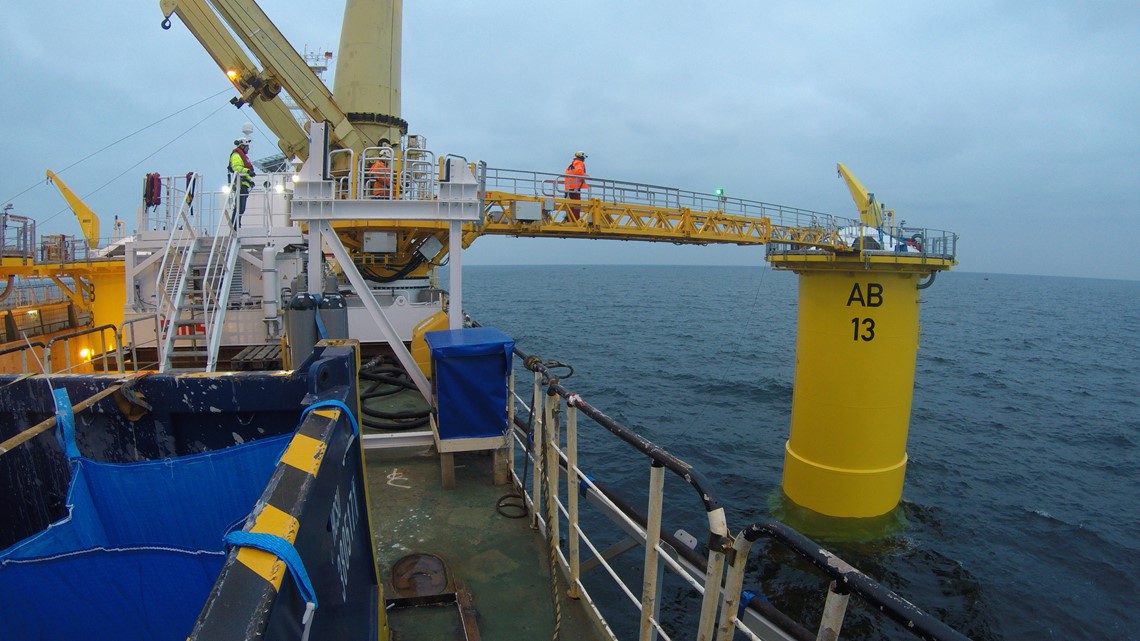 Recently SMST's gangway was installed on board Jumbo's DP2 Heavy Lift Crane Vessel (HLCV), Fairplayer. The gangway, the SMST Telescopic Access Bridge M Series, makes sure that the Jumbo personnel walks safely from vessel to windfarm structure during the installation of the 60 transition pieces in the Arkona offshore wind farm.
The first landing of the modular gangway took place early November, after a short installation period in the port of Rotterdam, where the Fairplayer was outfitted for the job in the Baltic Sea. Since all of the transition pieces will be installed floating in DP2 mode, the use of a compensated gangway is necessary. Continuous access provided by the telescopic access bridge supports the project's efficiency for walk to work operations.
The modular Telescopic Access Bridge M Series, which SMST has immediately available for purchase or rent, is suitable for a variety of vessels and operational situations. It has a small footprint, is transportable by normal container truck, can be mobilized quickly in one lift and has a large operational window. The system is remotely controlled by vessel's crew, doesn't need large generators and is inexpensive to operate. The modular setup of the gangway enables working on variable heights.
SMST's Telescopic Access Bridge M series is part of the offshore systems that SMST develops and builds for the wind industry. The complete offshore wind portfolio includes a range of gangways adjustable for various heights, access & cargo towers (with integrated elevator), modular offshore cranes with 3D motion compensation, special handling equipment, seafastening frames and engineering studies.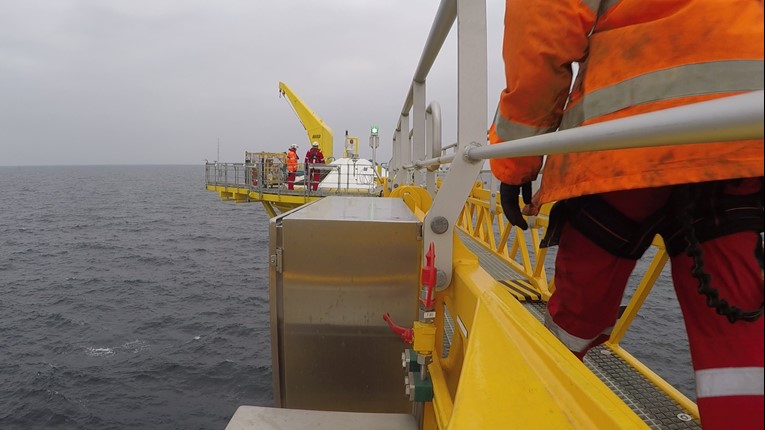 « Back to overview