Offshore access and lifting in one
25/11/2019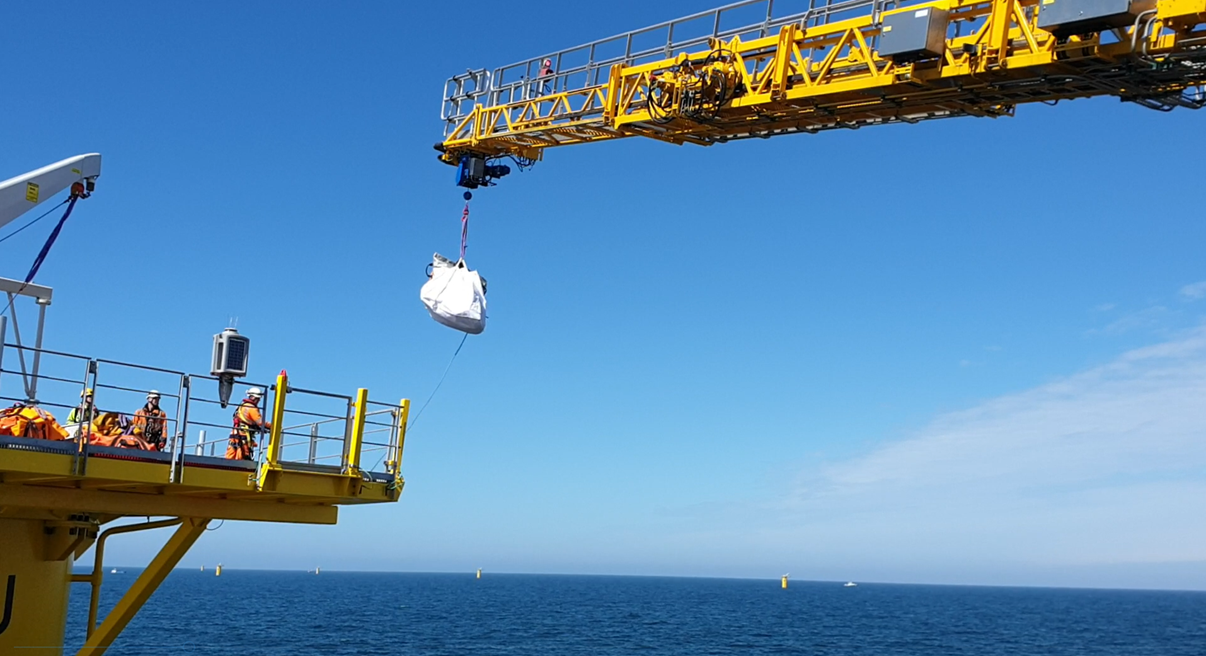 Transferring people and cargo in the safest and most efficient way, that is what SMST does for the offshore industry. The wide range of delivered equipment is there to prove it. Always on the look out for new ways and products, SMST introduces an addition to its wide range of motion compensated gangways combining a gangway with crane function. Turning the system into a solution for access and lifting. Flexibility at its best.
Integrating both functions, gangway and crane, is a huge benefit for the offshore industry. By incorporating the systems, operations are more efficient and highly flexible. The gangway, the so-called Telescopic Access Bridge L Series, that is equipped with a hoist travel system is suitable for lifts up to 4t, making it a fully fledged crane that is able to transfer cargo safe and efficient. 
Improved workability
With its increased stroke and extended length to 30 meters, the workability of the gangway is improved, enabling operations in even rougher weather conditions. The bridge can also be equipped with utility lines for an even wider application. Or delivered jointly with various height adjustment systems.
Next step
Being based on proven technology, the gangway with crane, which already is in production, is without a doubt a valuable addition to the offshore equipment that SMST designs and builds for the offshore industry. As development is a continuous factor, SMST is taking the next step extending the system with autonomous features as auto connect.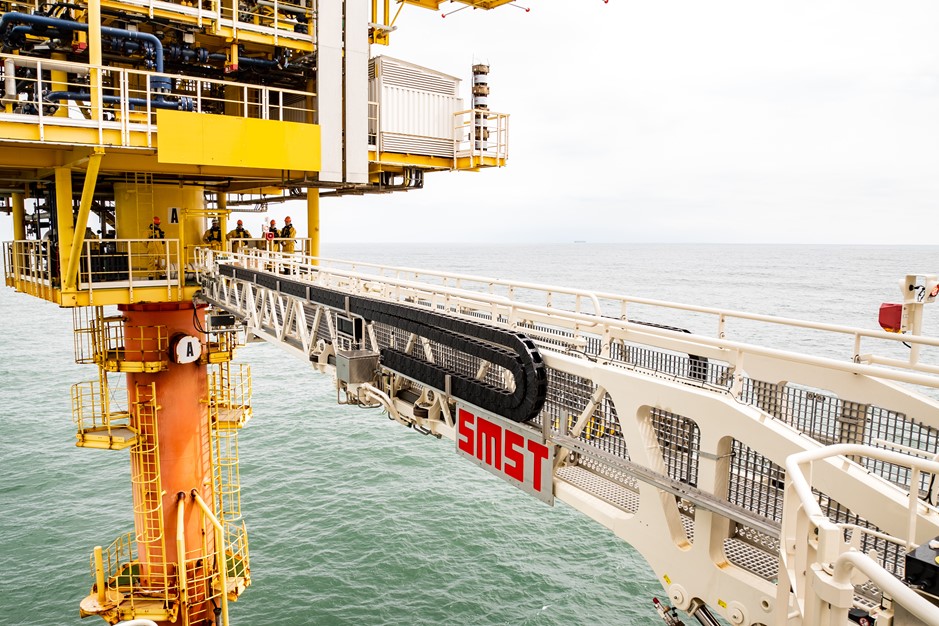 « Back to overview