Damen signs with SMST for Combat Support Ship helicopter hangar door
01/12/2020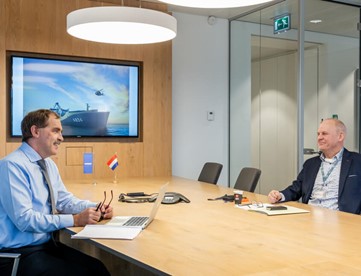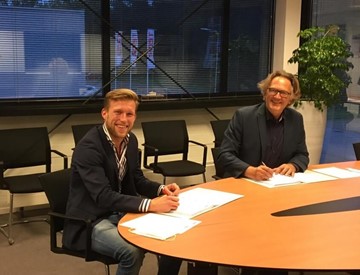 Damen and SMST have recently signed a new contract. SMST will deliver the helicopter hangar door for the Royal Netherlands Navy's (RNLN) Combat Support Ship (CSS) Den Helder, engineered and built by Damen Schelde Naval Shipbuilding (DSNS).
SMST, situated in Drachten, the Netherlands, and employing around 150 personnel, offers a wide range of systems for access, lifting, drilling and pipelaying, through the unique combination of in-house design and engineering expertise, production facilities, testing capacity and worldwide installation & services. The engineering activities and the supply of specific components for the helicopter hangar door will take place in the Netherlands, whereas the steel parts will be produced at Damen Shipyards Galati, where the CSS is being built. The equipment will be delivered in June 2022.
SMST has extensive expertise in this area, having delivered helicopter hangar doors to naval vessels for over 25 years. Besides hangar doors, the company supplies stern doors, flight deck container hatches and escape hatches for naval vessels.
Damen and SMST share a productive long term collaboration, that covers vessels built for the RNLN, such as the four Holland-class ocean-going patrol vessels and the Joint Support Ship (JSS) Karel Doorman, as well as vessels built for export customers, such as the ten SIGMA combatants delivered to the Indonesian Navy, the Royal Moroccan Navy and the Mexican Navy, and the icebreaker RSV Nuyina for the Australian Antarctic Division.
« Back to overview