Height Adjustment System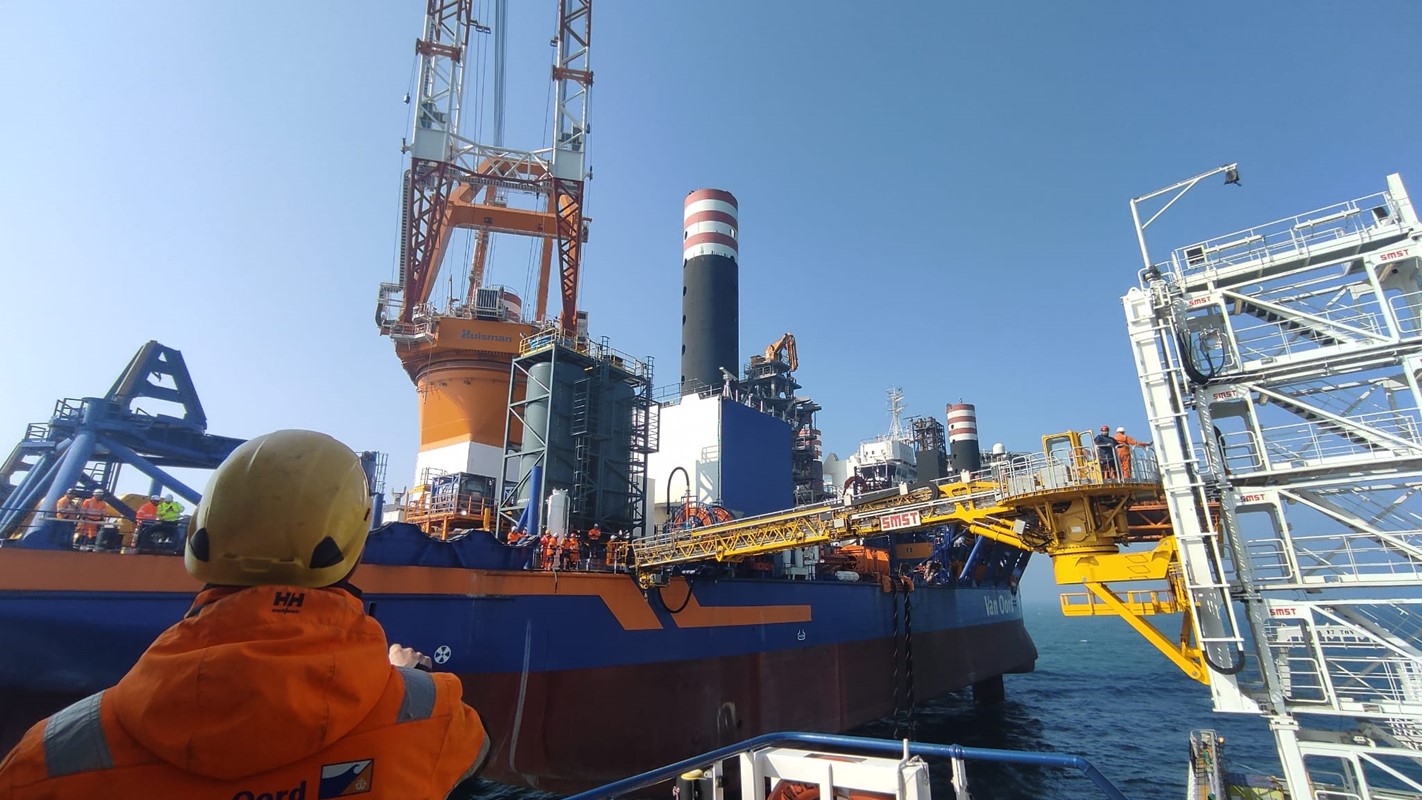 For operations in multiple wind parks with different landing heights, or high tidal differences, SMST has developed its Height Adjustment System which enables our Telescopic Access Bridges (TAB) to work on various heights from 5 up to 40m. 
The Height Adjustment System consists out of a rail system with height adjustment drives and a trolley system which can be placed next to the SMST stacking modules arrangement. Our gangways from the TAB-M or TAB-L range are placed on the trolley that travels along the rail. The trolley has fixed operating positions to ensure personnel can always enter the TAB from a stacking module.
The Height Adjustment System ensures safe and efficient transfer of personnel and cargo year-round, in every water around the globe. The system offers ship owners optimal flexibility and deployability, and reduces remobilization costs for vessels operating in the offshore (floating) wind industry and oil & gas market. 
Our various gangway setups, such as the Height Adjustment System, are available for sales and for rent. 
To check out the possibilities and availability of our gangway fleet, contact our Sales team at: sales@smst.nl.